The El Paso
Copper Chimney Cap
| | |
| --- | --- |
| | |
| please note we use a punch screen now rather than a diamond mesh. | |
The El Paso Copper Chimney Cap is a simple yet timeless design to protect your chimney from the elements. Usually this incorporates a copper chase cover to protect the crown of your chimney, but we can do it as a "top mount" version as well.
Our copper chimney shrouds are made here by hand in the USA. They are custom to each job, and can be made to your specifications. Something specific you want? Ask us. Top mounted? OK. Different size mesh punch, or just open sides? OK. Larger cap portion compared to base portion? No problem.

Give us a call at 1-800-685-8263, or email us and we will get right with you on pricing.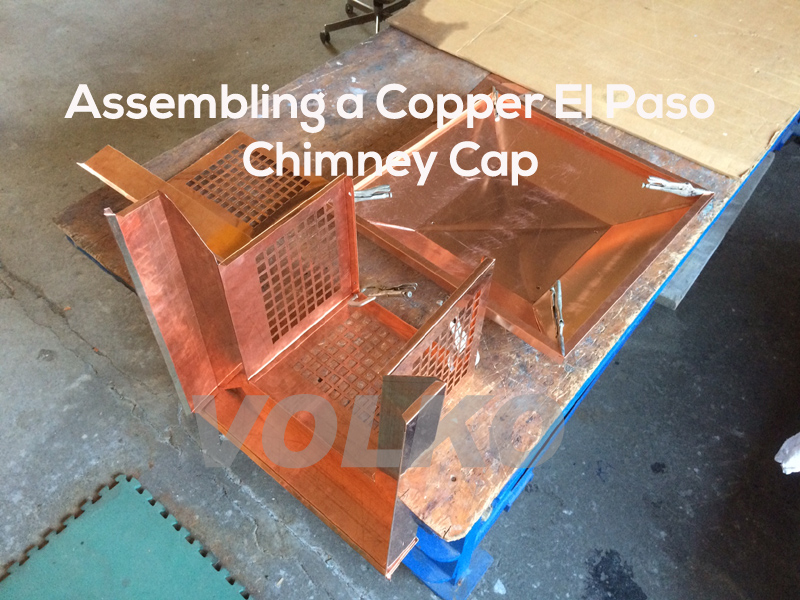 See our installation guide for more information.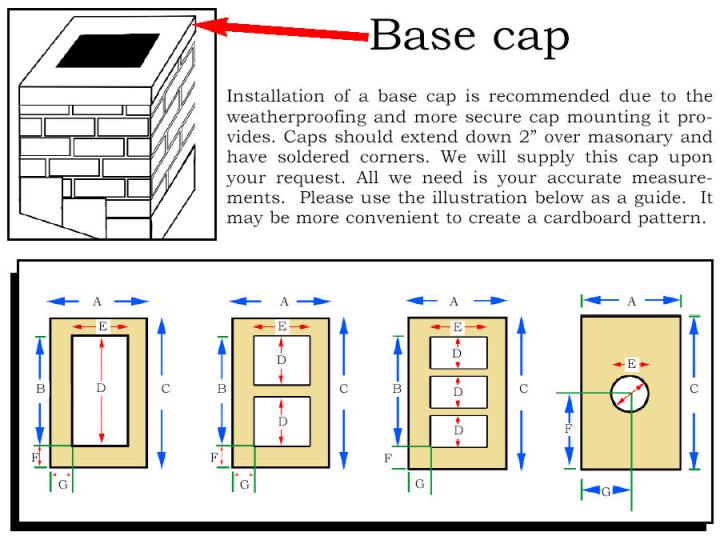 ---
---