The Turret
Copper Chimney Shroud
Need something to add some height to your chimney or outdoor BBQ? This is your ticket. The Turret chimney cap is very functional, and gets right to the "point".
This cap is hand crafted in the USA, and because of it's nature requires some care. Is this for your chimney or your outdoor fireplace? Are you burning wood or gas? These are questions we need to know the answers to in order to properly construct your cap. For high heat applications we will pre-install an inverted Stainless Steel Heat Shield to protect the soldered seams from high temperatures. While we feel we are adding to the beauty of your home, we want to make sure that you get function as well as form.
The Turret chimney shroud can be made as either a square or a rectangle. We can provide scale drawings to help you with your decision.

See our installation guide for more information.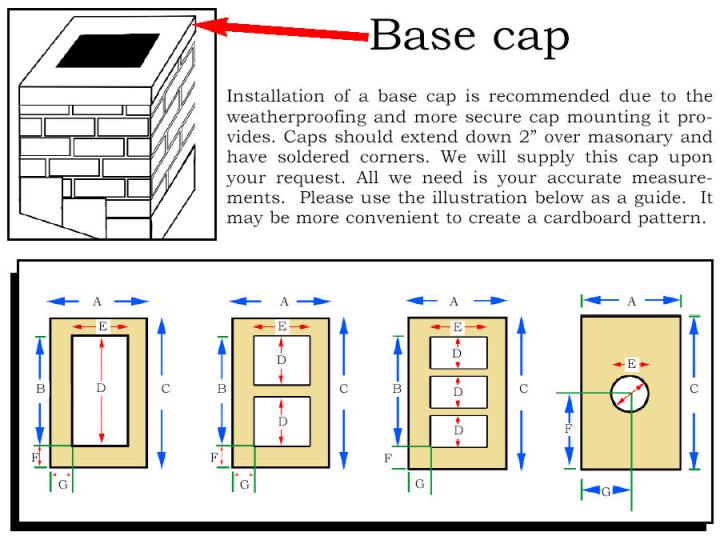 ---
---